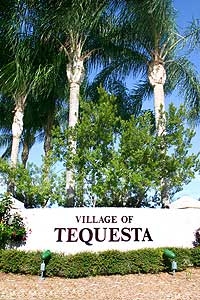 Tequesta Florida is a small town located between Jupiter and Hobe Sound on the south Atlantic Coast of Florida. This beautiful place consists of outstanding family residential neighborhoods, condominiums and upscale waterfront homes just waiting to be enjoyed.
Another feature about Tequesta is all the recreational activities available. Such as the white sandy beaches, hiking trails along scenic routes,lit softball/baseball diamonds, and golf courses. Visitors and Residents are also able to experience the phenomenal waters of this area. A short drive to the coast or nearby river could enhance your day into something magical. Choose from fishing, swimming, boating, water skiing, sailing on a catamaran, or paddling through a cypress forest. Since there are local crafts fairs, site seeing, malls, and antique shops theres really no way you can go wrong. But if your ever looking for some alternative adventures for the evening, Tequesta Florida is only a couple miles away from the nightlife scenes at West Palm Beach.
When you are looking for a home in Tequesta, call the Quantum One Realty Team because they know the neighborhoods, and will get you into a good home.
Tequesta Condos For Sale

Tequesta Homes For Sale
Tequesta Subdivisions